Steel Products
Ingham Agencies stocks and supplies a wide variety of steel products. Our speciality is in the manufacture of specialised steel components for machinery, roofs and sheds. Please call our friendly staff for any steel enquires.
Stainless Steel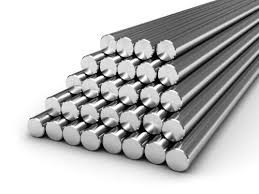 Ingham Agencies supply Stainless Steel sheet, plate, coil, tube, pipe, flats, round bar, angles and fittings in a range of lengths and thicknesses
Flats
Rounds
Angles
Fittings
Custom Designed Shapes
Please call our friendly staff for enquiries and a free quote.
Steel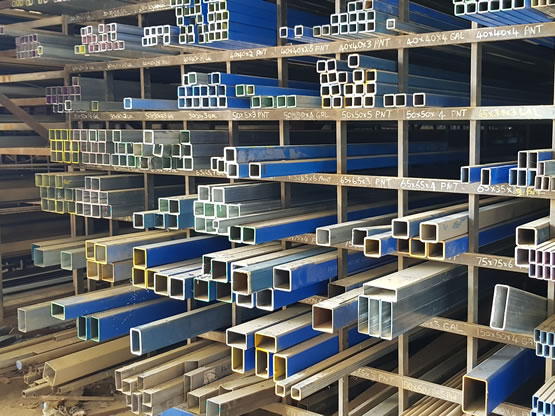 Angles
Beams
Columns
Channels
Flat Bar
Pipe
Plate
RHS
Round Bar
Sheet
Square Bar
Reinforcing
Pipe Fittings
Treadplate
T Bars
Y Rod
Custom Designed Shapes
ANGLES
Steel Angles are a 90 degree Angle bar. Steel Angles come in two coating finishes, black which is mill finished and Duragal which is an in line galvanised product.
Black Steel Angles can be supplied 20 x 20 mm through to 200 x 200mm and thicknesses of 3mm through to 26mm.
Duragal Steel Angles can be supplied 30 x 30mm through to 100 x 100mm and thicknesses of 2.5mm through to 8mm.
BEAMS AND COLUMNS
A Universal Steel Beam has an "I" cross section.
Light Universal steel beams range from 150 UB through to 410 UB. Heavy Universal steel beams include 460 UB through to 610 UB.
Light Universal steel columns range from 100 UC through to 200 UC.
Heavy Universal Columns range from 250 UC through to 310 UC.
CHANNELS
A Steel channel is a right angle steel section. Steel channels are black mill finished or Duragal finished.
FLAT BAR
Flat Steel Bar is available in two finishes black and duragal.
Black steel flat bar is available in 10 x 3mm to 300 x 25mm.
Duragal steel flat bar is available in 50 x 4mm to 150 x 8mm.
PIPE
Galvanised steel piping can be supplied in various sizes, lengths and wall thickness depending on its application.
PLATE
Ingham Agencies stock and supply a range of steel plate, from general flooring plate to mild steel plate to high tensile steel plate to wear resistant right up to Bisplate.
RHS
The steel RHS flat surfaces make it more economical for joining and other fabrication processes.
ROUND BAR
Round Steel Bar is a circular solid steel section. Sizes start from 6mm diameter.
SHEET
Ingham Agencies supply an extensive range of flat steel sheet products, in a wide array of sizes, grades, thicknesses and material types in both coated and uncoated finishes.
Products available are Hot rolled steel sheet, Cold rolled steel sheet, Galvanised steel sheet, Galvaskin steel sheet, Zinnacanneal steel sheet, Zincalume steel sheet and Colorbond steel sheet.
SQUARE BAR
Square Bar is a solid steel bar – Sizes start from 10 x 10mm.
Aluminium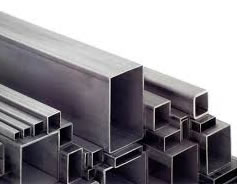 Rolled Products
Sheet
Mill Finish
Embossed
Painted
Anodised or Anodising Quality – Paper interleaved or PVC coated
Coil
Mill Finish
Embossed
Painted
Anodising Quality – PVC Coated
Plate
Structural and Marine Certified
Treadplate
5 Bar Pattern
Extrusions
Standard Geometric Shapes
Round, Square and Rectangular Bar
Angles, Channels and Tee Bars
Miscellaneous shapes
Custom Designed Shapes
Mill support design facilities
Transport
Marine extrusions
Bright Bar
Bright Steel Bar is carbon steel with the surface condition improved beyond the hot rolled finish. Machining is improved, also giving better mechanical properties, dimensional tolerances and straightness.
Available in a range of different shapes, the most common is round bar.
Steel Reinforcing Mesh
Threaded Bar
---
Our Product Range